"Come in Feeling Like Road Kill. Leave Feeling Like a Rock Star!"

Welcome to the website of San Antonio Massage Therapist Fernando Gabriel Villarreal, LMT (Rock Star Massage).






I provide professional, relaxing therapeutic massage services in order to provide my clients with a variety of benefits. Some of the more common benefits my clients experience are:

reduced pain
reduced stiffness and motion limitations
reduced muscular and emotional stress
increased flexibility
increased blood flow
enhanced soft tissue healing
I invite you to schedule today and experience for yourself the benefits of natural, therapeutic massage therapy.


---



Schedule Your
Massage Now!

Don't put relaxation, reduced stress and pain-relief off any longer. Call today and allow me to share the countless benefits of safe, relaxing therapeutic massage.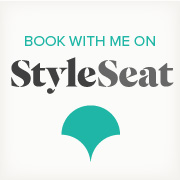 ---
Search the Website
---
Map & Directions
Need a map and/or directions? Check out my interactive map to ensure you arrive safe and on time for your upcoming massage appointment.


---